Transparency.
It's at the core of what we do. That includes being upfront with our clients on our rates.
Legal Recruitment
• Junior Lawyers
• Mid-Level Associate Lawyers
• Senior Lawyers (Partner Level)
• Legal Assistants and Law Clerks
• Legal Accounting Staff
General Recruitment
• Project Coordinators and Project Managers
• Engineers and Technical Staff
• Administrative and Customer Service Positions
• Health & Safety Coordinators and Specialists
• Managers (Marketing, Operations, Accounting)
Recruitment Pricing: 12% of successful candidate's first-year base annual compensation.
Senior Legal Recruitment
• Senior Lawyers
• Managing Partners
• Legal Practice Groups
Senior General Recruitment
• Financial Controllers
• Senior Managers
• C-Level Executives (Directors, VPs, CEOs, COOs, etc.)
Recruitment Pricing: 20% of successful candidate's first-year base annual compensation.
Á La Carte HR Solutions and Fractional HR Services
Leave the HR responsibilities to us so that you can focus on the parts of the business that matter most to you. Whether you're looking to solve an existing HR problem or proactively plan for the future, we offer customized HR solutions based on the strategic objectives of your business. We are flexible in how we support our clients and can provide both on-site and virtual services for short or long-term engagements to suit the needs of your business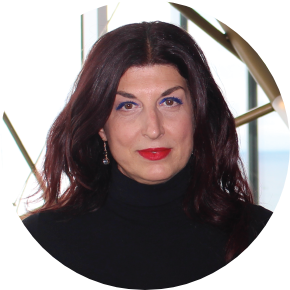 Effie Tsergas
Founding Principal
Rate: $150 hourly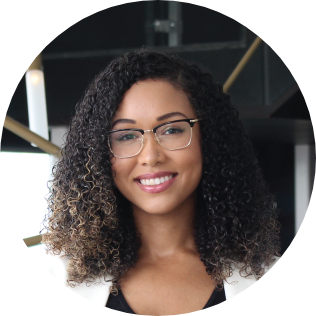 Cierra James-Hahn
HR Business Partner
Rate: $75 hourly
Monthly HR Offerings
While our standard rates are considered highly competitive, we offer additional flexibility and cost-savings to our clients through our Monthly HR Plans. Due to the evolving economic circumstances imposed by the COVID-19 pandemic, business owners can find greater peace of mind with our tiered plans. Our monthly plans offer clients their desired level of HR support at a fraction of the cost of a traditional HR team, and the flexibility to move between tiers or cancel their plan as business needs change.
How do our Monthly HR Plans work?
For one flat monthly rate, you gain access to continuous, on-going HR support for any human resources project, problem, or need that arises. Our plans offer a more flexible and cost-effective alternative to paying the salaries of a traditional HR team consisting of an HR Coordinator/Manager and HR Director (as well as hourly consulting rates, if preferred).
What are the benefits of a Monthly HR Plan?
Cost Savings
With a monthly plan, you get the support of a full HR team without paying the salaries of a full HR team. Each tier lends you the expertise of a team of HR professionals at both the HR Coordinator/Manager and Director/Vice President levels. For reference, the average salary of an HR Coordinator and Director of HR in Toronto is $50,000 per annum and $110,000 per annum, respectively; meaning our clients gain over $160,000 worth of value after factoring additional employee costs, while only paying $90,000 +HST annually at our highest tier level.
Flexibility
Our Monthly HR Plans offer greater flexibility than a traditional HR team without sacrificing service. With a monthly plan, you can choose the appropriate level of service that fits your needs and budget and only pay for what is most valuable to you. Should your business needs change, you may change your monthly plan or cancel at any time.
Peace of Mind
Effective HR is not a one-and-done process; it requires active maintenance and an agile response to both internal and external changes. With a monthly plan, you're provided with HR support that's always there when you need it – even after hours and on weekends.
Access to Valuable Resources
When you work with TSERGAS Human Capital, you gain access to our extended network of leading employment lawyers, mediators and arbitrators, guest speakers, and executive business coaches. Monthly HR Plan Pricing: Notes: *A FREE Comprehensive HR Audit is included in the HR Administration, HR Management, and Strategic HR monthly plans. This service can be added to the HR Advisor plan for a one-time fee of $300. *Any hours worked above the term limits outlined below will be billed hourly.
HR Advisor
Ideal for:

Small-sized businesses and start-ups implementing HR initiatives and directly handling employee matters on their own; but requiring the advice of an HR professional along the way.
All the basic services you need to run your business.

Need advice on an employee relations matter? Looking for clarification on changes to employment legislation? Are your employee engagement initiatives not working as intended?

Receive professional HR support and advice on an as-needed basis via email, telephone, or virtual meeting.

 

Terms:

· Up to 5 hours per week.

· Minimum 3-month subscription required.

· On-site visits are billed hourly.
HR Administration
Ideal for:

Small-sized businesses and Start-ups looking to have their HR processes developed, implemented and maintained with day-to-day professional HR guidance.
All the benefits of the HR Advisor Package, plus:

Completion of day-to-day admin tasks: preparing offer letters, termination letters, onboarding forms, promotion letters, performance management documents, job descriptions, etc.

Creating/updating employee policies and manuals according to legislative standards (includes Occupational Health & Safety).

 

Terms:

· Up to 15 hours per week.

· Minimum 3-month subscription required.

· On-site visits are billed hourly
HR Management
Ideal for:

Small, medium, or large-sized businesses and start-ups looking to sustainably grow their business with their most important resource in mind: their people.
All the benefits of the HR Administration Packages, plus:

Recruitment (Executive-level and Legal positions excluded), employee onboarding, termination meetings, exit interviews, employee relations management and performance management planning.

Terms:

· Up to 20 hours per week.

· 1 complimentary on-site visit per week.
HR Strategy
Ideal for:

Mid- to large-sized businesses with a strategic focus that are looking for a complete HR team without the cost.
All the benefits of the HR      Management Package,     plus:

Development and implementation of a comprehensive organizational people strategy, growth and succession plan, training and development objectives, employee engagement and retention strategy, DE&I initiatives, and risk planning and crisis management.

Terms:

· Up to 30 hours per week.

· 2 complimentary on-site visits per week.
Interested in learning more ?
We'd love to talk to you about your business.