HR Audits / Organizational Reviews
An HR Audit is a comprehensive and personalized evaluation of your company's procedures, policies, and practices with the goal of identifying inadequacy, non-compliance, and areas for improvement. TSERGAS Human Capital's team of experienced HR consultants will coordinate with your organization to acquire, analyze, and synthesize data into objective reportable findings with recommendations to solve critical issues before they become unmanageable.
Our team is neutral and external to your organization and can unearth issues objectively compared to potentially biased or complacent internal employees, all while saving your company the time, costs, and complexities of conducting an internal audit independently. Further, the TSERGAS Human Capital team can work with your key stakeholders to implement and execute a plan for lasting improvements.
What Information Do HR Audits Provide? (How it Works)
Our HR Audits and Organizational Reviews are customized; and can be structured to be comprehensive or specifically focused, depending on your company's desired time, budget, and goals.
Each HR audit provides an impartial, thorough examination of current organizational practices, procedures, strategies, structure, employee skills, and systems to identify areas for improvement.
The Structure of Our Typical HR Audit Contains
Introduction: explains the purpose of the HR audit;
Methodology: how the audit was conducted (e.g., interviews, review of policies and procedures, performance, HR-related documents);
Findings: identification of current condition including gaps and key issues;
Summary of Recommendations: a report with clear, prioritized, and actionable next steps for immediate and long-term improvement, often containing S.W.O.T analyses.
Common Areas of Audits / Organizational Reviews Findings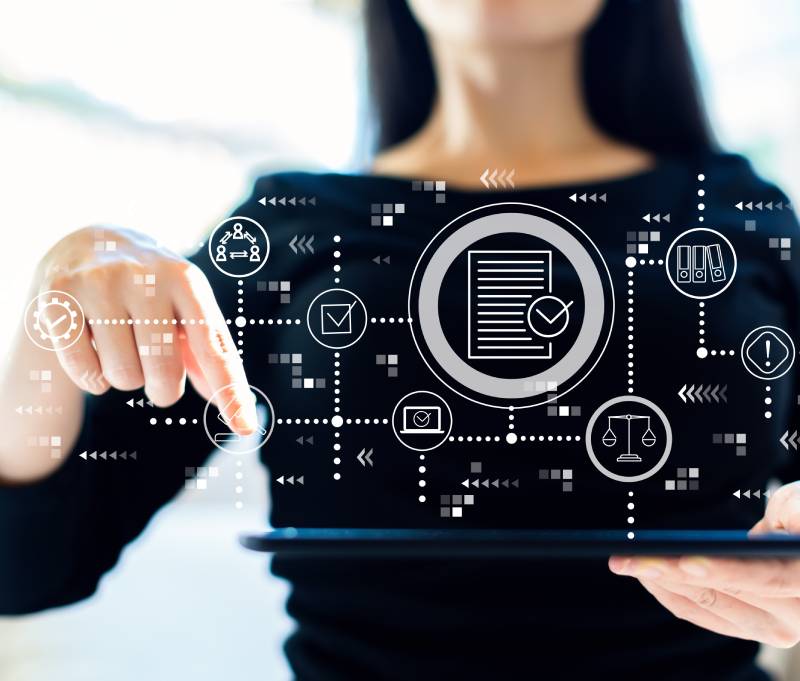 Legal Compliance
Operations
Finance
Policy Review
Compensation (including payroll and benefits)
Training and Development
Recruitment and Onboarding
Engagement, Retention, and Employee Morale
Position Descriptions and Organizational Structure
Performance Management and Key Performance Indicators
Health and Safety
Succession and Workforce Planning
Terminations
How Can Information From An HR Audit Improve My Organization?
Proactively minimize risk
Even if an organization is unaware that it is non-complaint, they can still be legally liable. An HR audit can identify areas of legal and regulatory non-compliance and help avoid costly fines, legal claims, and other complications.
Foster a climate of continuous improvement
Identify weaknesses in processes, procedures, and staff with clear recommendations for improvement.
Fresh perspective of how to add value
Identify administrative efficiency, resource optimization, and reasons for low productivity. An HR Audit will articulate areas where you can save time, money, and transform your organization.
Gather benchmarking data
Identify your organization's current position and use audit information to evaluate growth. Additionally, information identified can help accelerate the people side of change and can act as a push in the right direction towards undertaking valuable improvement projects and goals.
Locate your company's blind spot
It is impossible to improve when weaknesses are unknown. Problems can be harder to identify whilst surrounded by them. (Or maybe you understand what the problem is but don't want to be the bearer of bad news or don't know where to start to remedy it.) TSERGAS Human Capital's team of seasoned HR consultants can identify previously uncovered problems, root causes, and recommend steps for improvement.
Identify a competitive business strategy
There are always ways to improve and streamline company practices to remain efficient and competitive.
Improve the bottom line
Identify problem areas and areas of noncompliance that involve significant financial risk to the organization.
What Information Do

Organizational

Audits Provide? (How it Works)
Not only can TSERGAS Human Capital identify areas for immediate action/improvement, but we can also support immediate action on critical issues.  Our Interim Support and Management or Monthly HR Offerings both offer convenience, flexibility and cost effective HR solutions for dealing with any organizational gaps, employee policy shortcomings or any key issues that are found within the audit.
We Have Conducted HR Audits

/

Organizational

Reviews

For:
Not-for-profit organizations
Technology Solutions Companies
Energy Conservation Delivery Services
Connect with us to learn more about what we can do for your business.
TSERGAS Human Capital
All Things People™