NonProfit HR Solutions + Consulting
The secret weapon of any outstanding organization is its employees — this does not change for nonprofit organizations. If anything, it matters more than ever. With nonprofit organizations usually paying lower salaries than for-profit organizations, it is important to acquire, onboard and retain the right people; and to have a strategic human resources plan in place, so that employees feel supported, empowered, and excited to come to work every day.
Hiring the right talent but also ensuring your organization has a sound compliance foundation, and adheres to HR Best Practices, paves a smooth path to long-term success. An organization's people are what determine its success. Nonprofits employ interesting people; where unparalleled growth opportunities exist. The opportunity to change the world awaits around every corner. However, one of the drawbacks of working for a nonprofit is that they often pay less than for-profit companies, even for positions with the same job title. Funding issues affect employees; and the requirement for nonprofit employees to wear many hats, is a recipe for potential burn-out.
Often overlooked or ignored, HR is a vital function for nonprofit organizations.
Without funding for an in-house HR department, many high-growth and/or start-up nonprofit organizations turn to fractional HR service providers for assistance. This is a cost-friendly, tailored and customized solution option.
Fractional HR services
allow you to outsource all your human resources needs to a third-party service provider like TSERGAS Human Capital; instead of relying on an internal HR department which increases overhead and expenses (like vacation allotment, sick days, benefits and the like). Cost effectiveness is vital for all nonprofit organizations and fractional HR is a great way to ensure your organization is running effectively while keeping operating costs low.
With TSERGAS Human Capital's HR services for nonprofits, organizations can be sure that their employees are getting the support and guidance they need to thrive in the workplace. We offer customized, flexible HR solutions to our nonprofit clients, providing combined team expertise, tailored to client needs. With our help, you can focus on making a positive impact in the world, while we handle the HR responsibilities.
Other HR Services for Nonprofits Include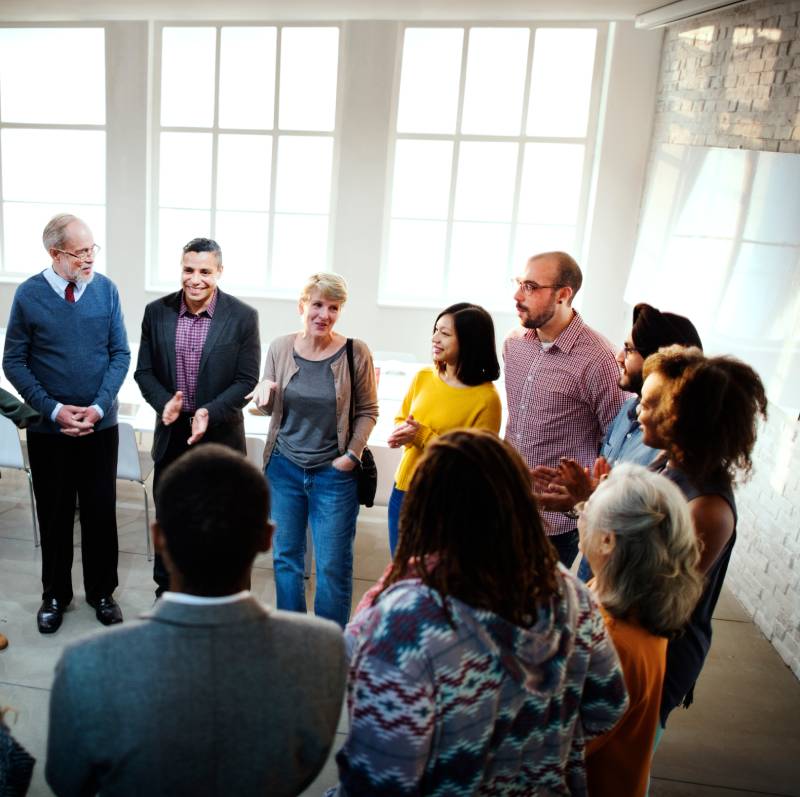 Nonprofits, like all organizations, are responsible for creating a productive and supportive workplace environment for employees and volunteers. This includes implementing strategies that boost employee engagement, measure and improve performance, and contribute to employee retention, which could be challenging for nonprofit organizations.
Let TSERGAS Human Capital help your nonprofit organization achieve and surpass its strategic business objectives; while ensuring employees are productive and remain affectively committed to the good work your nonprofit organization does!
Some of Our Fractional Nonprofit HR Services Have Been Provided To



"We engaged TSERGAS Human Capital to complete a human resources review, develop a new organizational structure and job descriptions commensurate with roles and responsibilities reflecting the new structure; and to provide an implementation plan. Effie provided excellent strategic advice and Cierra interviewed our board and team members to gather information and to gain a thorough understanding of our operations and functions, to enable her to complete the work. We are extremely pleased with the final products and hope to continue our engagement with TSERGAS Human Capital for our future human resources needs. Not only did Effie and Cierra deliver everything we asked for on time and on budget, their values of equity and inclusion and feminist perspectives align with our organization. This made the engagement all the more successful."
Nuzhat Jafri, Executive Director, Canadian Council of Muslim Women (CCMW)
"Effie has been with GreenSaver at a challenging time of complex business and organizational growth, and assisted us with all aspects of HR management. She is extremely well organized, communicative, passionate about the organization and the people she works with, and will follow through to get things done. She works well across the whole organization, whether it involves interactions with C-Level executives, management or staff. She has been very effective in analyzing our situation, recommending changes and then assisting us in practically implementing them. Her biggest achievement has been in finding and recruiting a large number of excellent people to join our organization, and contribute to its success. I warmly recommend Effie, especially for smaller to mid-size organizations, who can most effectively benefit from her skills and experience."
Vladan Veljovic, President & CEO, GreenSaver
"Cierra is one of the most down to earth, positive and creative personalities with whom I've had the pleasure to work with. Cierra recruited me for an interview with GreenSaver for the position of Manager, Customer Support. I can't thank her enough for all her contributions to me landing the role. Her style, innovative thinking, and creativity coupled with her professional business acumen are unparalleled. Cierra is truly one-of-a-kind, and I'd highly recommend her to any employers looking to take their business to the next level. She has incredible skill in balancing the personal and the business side of things while making sure deliverables and expectations were met. Cierra's sense of accountability, her knowledge of HR best practices, and her ability to deliver is unmatched. She also maintained her professionalism through a number of challenging situations we dealt with. I have observed first-hand how versatile she is, and how she is able to adapt to different environments, cultures, and leadership styles. Thank you, Cierra, for everything you contributed to the organization and nothing but the best of luck on wherever your journey takes you."
Raj Thiyagarasa, Manager, Client Support, GreenSaver
Connect with us to learn more about what we can do for your nonprofit organization.
TSERGAS Human Capital
All Things People™