Targeted Business Recruiting
At TSERGAS Human Capital, we do recruitment differently. We believe recruitment is built on genuine relationships and knowing our client. Our collective 40+ years of experience in targeted recruitment and human resources management is used to ensure a perfect fit between client and candidate. We aren't focused on just making placements; our goal is to make rewarding connections between employers and job seekers. Even with our personalized approach, our recruitment pricing and turnaround times remain highly competitive.
We are not a recruitment agency; we are seasoned HR professionals who marry the right people in the right roles: both the candidate and the client.
Going above and beyond standard recruitment services, TSERGAS Human Capital can support our clients throughout the entire employee life cycle. Whether it's preparing job descriptions, offer letters, conducting onboarding, creating professional development plans and performance measurements, developing retention strategies, or even carrying out terminations and exit interviews, our full-cycle recruitment can be tailor made to fit your business needs.
General Recruitment
• Project Coordinators and Project Managers
• Engineers and Technical Staff
• Administrative and Customer Service Positions
• Health & Safety Coordinators and Specialists
• Managers (Marketing, Operations, Accounting)
Senior Level Recruitment
• Financial Controllers
• Senior Managers
• C-Level Executives (Directors, VPs, CEOs, COOs, etc.)
Recruitment for Start-Ups
• Project Managers
• Engineers
• Developers
• Sales Reps
Additional Recruitment Services
• Temporary
• Seasonal
• Contract
• Co-op
Recruitment Pricing: 12%-20% of a successful candidate's first-year base annual compensation.
We Are All Things People™
Practicing a philosophy of positive organizational behaviour and having a people-first mentality, is what makes TSERGAS Human Capital All Things People™. We see candidates as people first and strive to understand their unique goals, motivations, and ambitions to ensure a mutual fit with our clients' needs, establishing and communicating a culture that will attract and retain the types of people you want working for your organization.
Why TSERGAS Human Capital?
Our personalized approach: we establish genuine relationships with clients and candidates to ensure the right 'fit' between both parties. We consider ourselves to be the 'Millionaire Matchmakers' of recruitment. Our focus is on quality: we use our HR expertise to identify candidates who can not only
do
the job, but also
excel
within their role and the company.
Our pricing is very competitive compared to most traditional recruiters and head-hunters. We are experienced in recruiting for a wide range of different positions across various industries.
What Our Clients Say About Us

Ryan Edmonds Workplace Counsel
" When you're juggling a busy practice along with everything else, it's such a relief to work with someone who "gets it". Well, without a doubt, that person is Effie─not only did she quickly grasp our staffing needs, but she also quickly "got us" in terms of our firm's culture and plans for the future. It's no wonder, then, that each candidate we met with came into the interview with a genuine sense of excitement. On another note, Effie was such a joy to work with that she's now a regular attendee at our firm's social events. "
Ryan Edmonds

MacDonald & Associates
" When I think of the perfect word to describe Effie, only one word comes to mind – effervescent! Whether she is embarking upon a new project, or following up just to find out how you are, Effie is one of those rare treasures in business: personality plus, and the brains to pull it off. Having had the pleasure of working with Effie over the past year, I find her not only to be a dedicated, talented professional, but a warm and genuine person. As a recruiter, she learns the culture of your business, and exactly what you need. Understanding the whole picture, she is dutiful about ensuring you have the top candidate on your slate, leaving no stone unturned to do so. When you work with Effie, you are quite simply – working with the best. "
Natalie MacDonald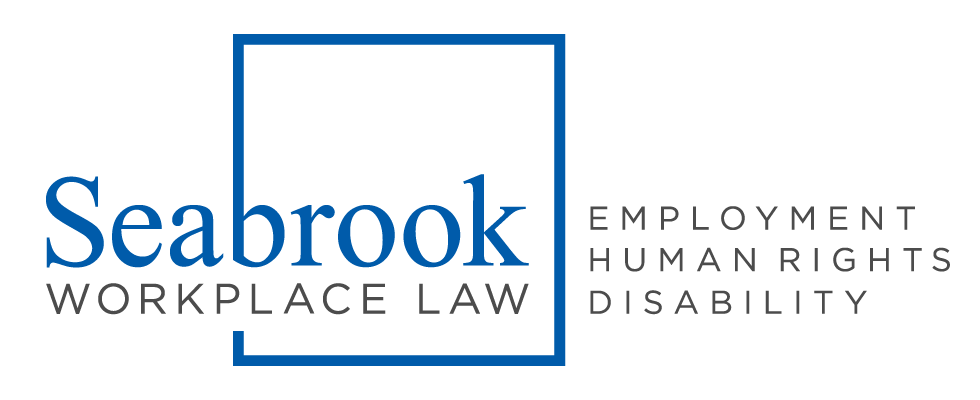 Seabrook Workplace Law
" Effie is a force of nature. She is a wonderful person, who truly brings a special quality to the recruitment process. Effie takes time to get to know her clients and the candidates, and then applies her unique ability to know a good match when she sees one. Effie was always available to me and the candidates, making me feel very supported throughout the process. This has been better than I could have imagined. Thank you so much, Effie. "
Samantha Seabrook
Find Out How TSERGAS Human Capitial Can Help Your Company Grow
TSERGAS Human Capital
All Things People™